Halloween Family Fun Fest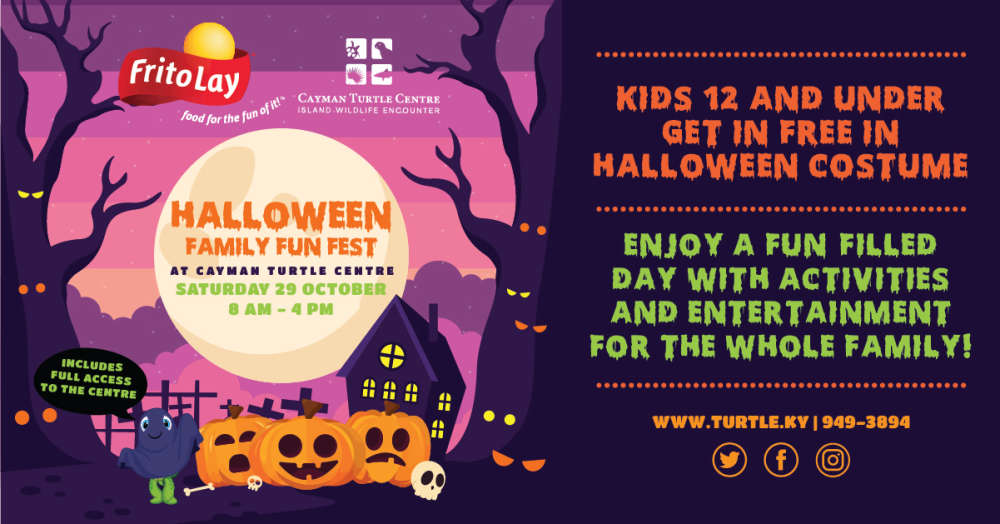 Enjoy

a fun day out for the whole family!
Join us Saturday, 29 October from 8am - 4pm for a
fun-filled day with activities and entertainment for the whole family at the Frito Lay Halloween Family Fun Fest at Cayman Turtle Centre!
Take part in the spooky scavenger hunt, with fun Halloween games and activities.
There will be live music and a delicious BBQ poolside from 12-4pm.
Kids 12 and under get FREE admission when they wear a Halloween costume.

Sponsored by Frito Lay, Z99, GOLD, Rooster 101, Island FM, Compass Media, Burger King, Popeyes, Maedac & Cayman Turtle Centre.

See the map below....
Mini Views with Zosia

MARIC - *Local Artiste

The Cassava Boss passed through the station to chat about his career, and new EP "Yours Truly, Us"

Mini Views with Zosia

ERII B & JAVI MCK* - (LOCAL PHOTOGRAPHERS)

Local Photographers Erii B & Javi Mck stop by the studios to give us the scoop on their journeys and to inspire the youth with some advice!

Mini Views with Zosia

ROBERT THOMPSON JR - *LOCAL ENTREPRENEUR

Award Winning Bodybuilder Robert Thompson Jr stops by the studio to chat about his journey to fitness, + DFAC 2022 Competition.