Afternoon Drive with Festa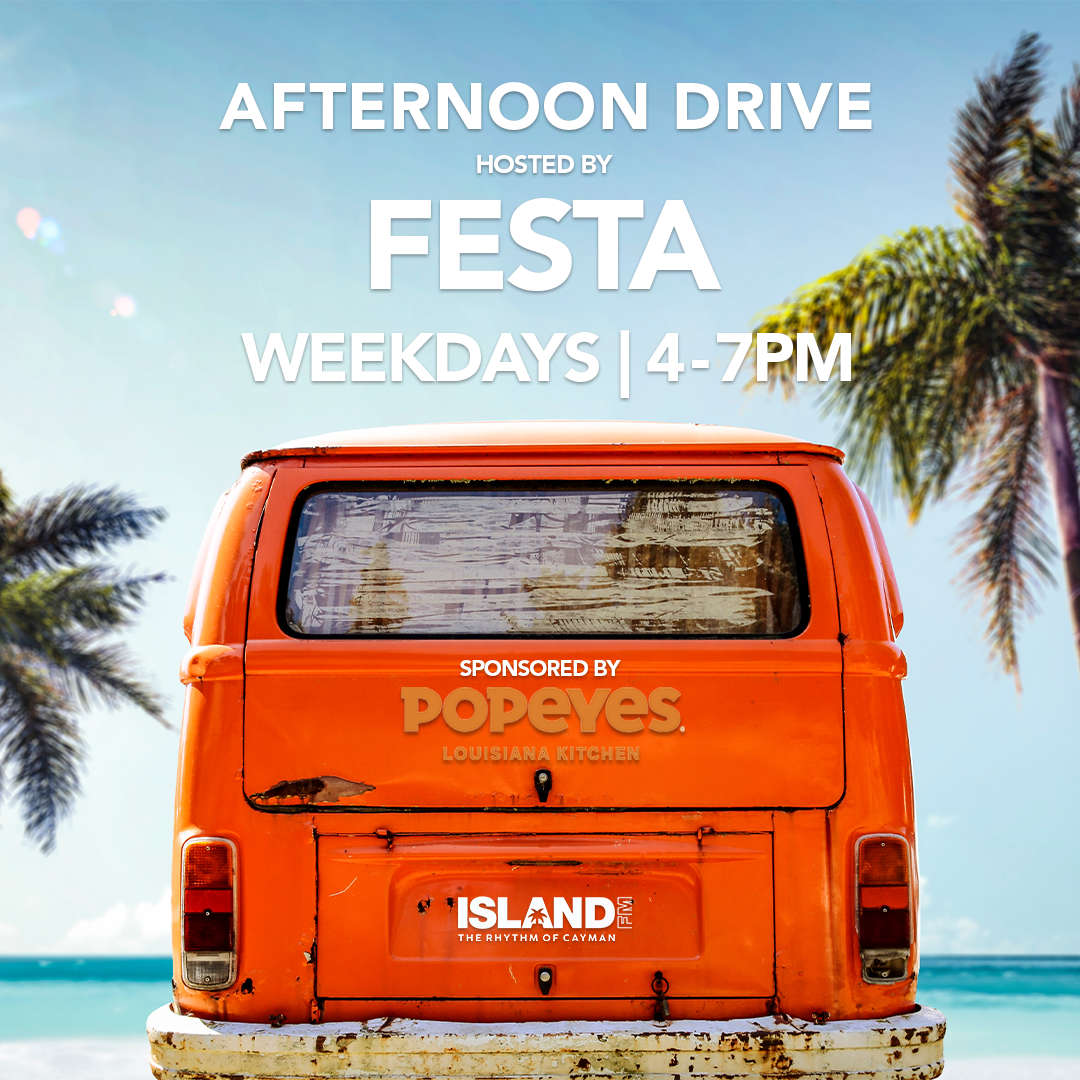 Traffic s***s, but with Island's Afternoon Drive hosted by Festa, it doesn't have to be so bad.
Tune in every weekday from 4pm and jam out to today's Caribbean and soca hits and catch up on local and entertainment news all while you slowly make your way home.
We can't get rid of the traffic, but we can make waiting for your turn at the roundabout just a little bit better.
Sponsored by Popeye's
FIRST Annual Cayman Agouti Day

What's Going On

Let's be honest, at times the past couple of years in Cayman have felt like Ground Hog Day, but Cayman doesn't have Ground Hog Day or Groundhogs or seasons....but we do have Agouti's!

Arrive Alive 345

What's Going On

Compass Media's Purple Ribbon Pledge (PRP) focuses on drivers to take the pledge not to drink and drive. Drivers can show their pledge by picking up their Purple Ribbon decal and keeping it on the vehicle for the holiday season. The Designated Driver (DD) campaign runs simultaneously.