MCIU 2022
2022 Miss Cayman Islands Universe People's Choice
**Please scroll down to the bottom of the page to place your vote**
Whitney Foster
-Contestant #1-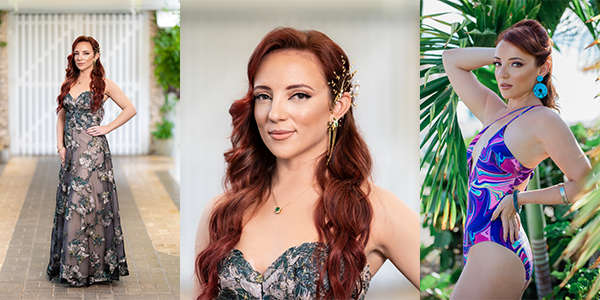 Age: 28
District: George Town
Sponsor: Compass Media

Whitney is currently waiting to be marched as a Big Sister with the BBBS Cayman Islands programme. She has also volunteered with the Junior Achievement Programme and the Alex Panton Foundation. Her hobbies include painting, drawing, illustrating, swimming, dancing, singing, hiking, fishing, gardening and baking.
Izarah Brown
-Contestant #2-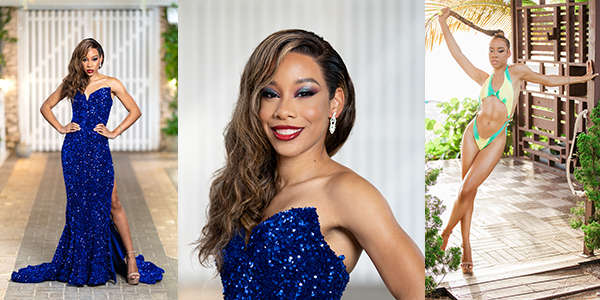 Age: 20
District: West Bay
Sponsor: Prestige Motors

Izarah is interested in helping and spreading awareness on mental health, creating experiences through travel and expanding her knowledge on different areas through school.
Lisa Evans
-Contestant #3-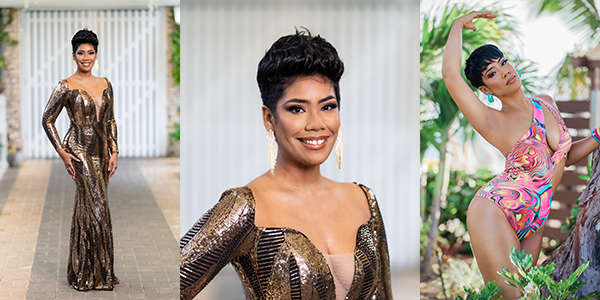 Age: 27
District: George Town
Sponsor: One Heart Yoga & Apothecary

Lisa is a make-up artist for local events and international films. She has produced makeup artistry featured on MAC International social media channels and in What's Hot magazine. Lisa is also certified in acting for camera and stage through the ABSCBN network.
Carmen Ebanks
-Contestant #4-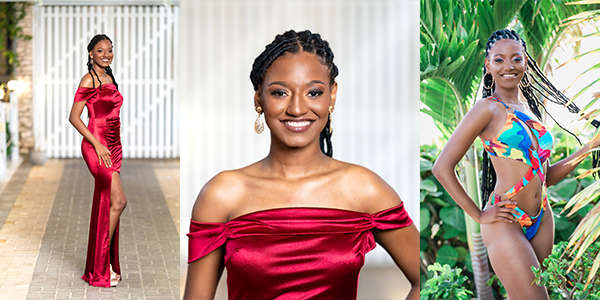 Age: 21
District: George Town
Sponsors: Moxam Time Pieces

Carmen is a participant in the Leo's Club and an aspiring marine biologist. Her hobbies include playing football and basketball, reading, drawing, photography and listening to music.
Hayley Grizzel
-Contestant #5-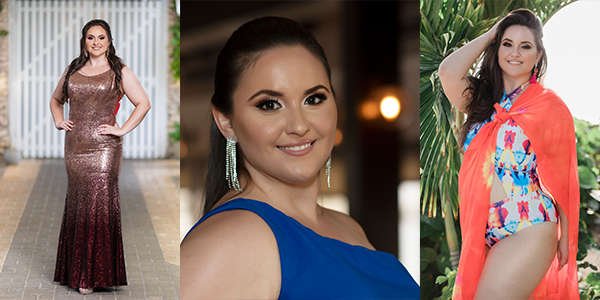 Age: 26
District: George Town
Sponsor: Kirk Freeport
Hayley has a passion for Personal Development and Self Empowerment Healthcare Rights - accessible, affordable, and adequate resources to every demographic. She is also interested in nutrition - to educate the community on better quality foods and how they can improve physical, mental, and emotional health and ultimately quality of life.
Chloe Powery-Doxey
-Contestant #6-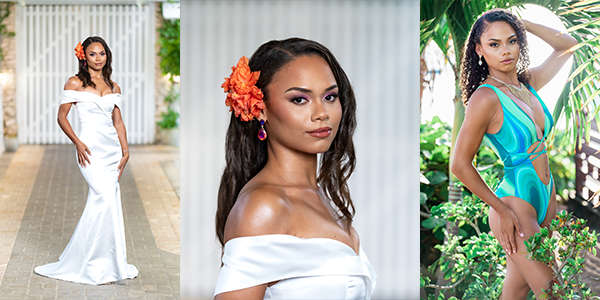 Age: 25
District: George Town
Sponsor: The Finishing Touch

Chloe enjoys reading novels and self-help books. She partakes in the arts such as painting, drawing, crafting, designing (sewing), photography aesthetic sights and dancing. She has always been adept at sports growing up but has a passion for basketball and volunteers for Women of Valor Basketball Camps.
Tiffany Conolly
-Contestant #7-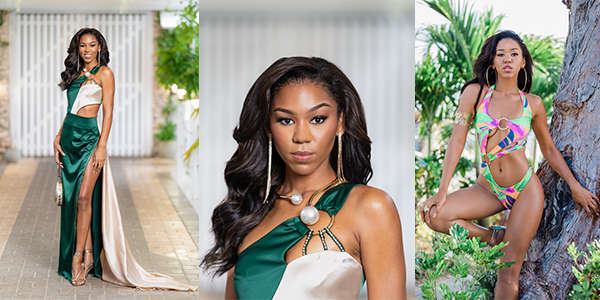 Age: 24
District: West Bay
Sponsor: Island Naturals Retail & Peripheral Life and Style

Tiffany's hobbies include painting - both fluid and realistic art, singing in a small jazz band and also in her church youth choir, interior design and sports such as flag football and softball. Her extra-curricular: activates include fundraising, volunteering, mental health advocation, artistic makeup, fashion design, modeling, puppetry, and dance.
Angelina Brown
-Contestant #8-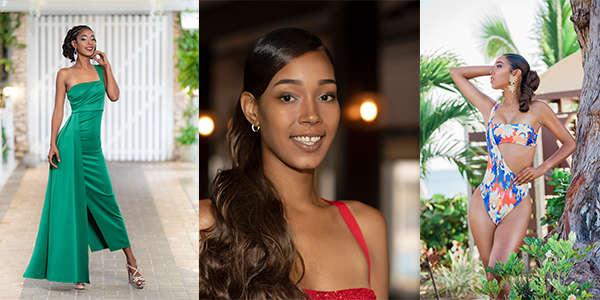 Age: 20
District: West Bay
Sponsor: Inspire Cayman Training

Angelina is a Passport2Success graduate and youth leader. Her passions include music, football, basketball, swimming and spending time with children.
​
Mini Views with Zosia

ERII B & JAVI MCK* - (LOCAL PHOTOGRAPHERS)

Local Photographers Erii B & Javi Mck stop by the studios to give us the scoop on their journeys and to inspire the youth with some advice!

Mini Views with Zosia

ROBERT THOMPSON JR - *LOCAL ENTREPRENEUR

Award Winning Bodybuilder Robert Thompson Jr stops by the studio to chat about his journey to fitness, + DFAC 2022 Competition.

Whitney's Weekend Watch

Whitney's Weekend Watch | 30 September - 2 October

Whitney fills us in on what's happening this weekend.